Need a place to work for the day?

Get up & running quickly
Wifi, plugs, coffee, and phone booths at the ready. Just check in and get to work.

One month, not one day
With Croissant, your hours are available to you for a whole month.

Fully automated
Use the app to find a workspace nearby on the go. No need to talk to anyone!
Finally, peace & quiet
---
Find yourself in a coworking space surrounded by like-minded creatives, entprereneurs, and freelancers. Get away from the rest of the world and just focus on your current projects.
See all nearby locations
Hop on a phone call
---
Take that important Skype call from the comfort of a cozy corner or private phone booth. Or you can host a meeting at a Croissant workspace and impress your guest.
See all nearby locations
Let's take a closer look...
Croissant membership
Traditional day pass
Coffee shop
Wi-fi internet
Fast & reliable
Fast & reliable
Spotty connection
Might be limited to an hour of usage

Food and drinks
Free, unlimited coffee*
Free, unlimited coffee*
A la carte
Risk losing your seat if you leave for lunch, or cough up $16 for a small salad

# locations:
80 spaces
1
1
Seat availability:
Updated in real time
Hold a seat up to one hour in advance and it'll be there waiting for you
Show up randomly
Or call in advance to ask each day
Show up randomly
Good luck getting a seat

Allotted time:
10 hours
Use it up in one day or spread it out over the course of a month
End of the day
Until you feel gulity
Or the barista gives you dirty looks

Hours of operation:
Open 24/7*
Usually 9 AM - 5 PM
Usually 9 AM - 5 PM
Price:
$39 monthly
One flat fee, cancel anytime
$25~$40
Same price even if you want to use a workspace for an hour
"Free"
Plus the cost of all the coffee and croissants you end up buying
* Hours of operation and amenities vary from one space to another.

I find myself bouncing around the city like a madman most days. Every coworking space I check-in to treats me like a VIP. Croissant has nailed it on the head with this service.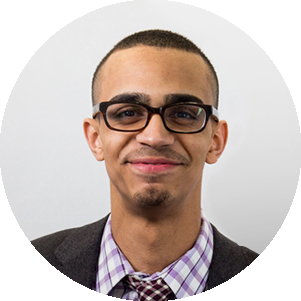 John Henry, Entrepreneur